Palm Bay Locksmith
Locked out of your house or car? Need a key duplicated or a lock re-keyed? Looking for the some of the most secure locks in Palm Bay, FL?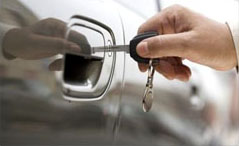 Then we've got you covered, here at Palm Bay Locksmith, the most proficient locksmithing service in Palm Bay, Florida!
Emergencies always arise when we least expect them, and when they do, they can cause a lot of unexpected hassle and time. Perhaps you're locked out of your apartment on date night; or maybe your company just implemented a new security policy; or your constantly buzzing car alarm simply refuses to respond to your transponder key any longer. Different problems in their own rights; but no matter the nature of your security needs, our trained staff here at Palm Bay Locksmith are always prepared and on the alert to meet the demands of our valued customers here at Palm Bay, Florida, no matter how drastic or time-dependent their crises may be.
Call Now: (321) 392-0126
Here at Palm Bay Locksmith, we serve chiefly the area of Palm Bay, Florida, providing a wide range of services to our valued customers whether they require our locksmithing services for residential, commercial or automotive needs. We are available around the clock, and our professional locksmiths are always ready to find our esteemed clientele cost efficient, yet durable answers to all their security needs. We always attempt to understand the constraints and worries of our individual customers, and we strive to provide the most comprehensive and rapid service no matter the difficulty and nature of the problem.
To ensure our customers of reliable and professional service, Palm Bay Locksmith only uses the finest locksmithing equipment and locks, sourced from well-established brands such as ASSA and Falcon. Our staff are also all equally and highly trained, with years of experience working in the industry and in Palm Bay, FL. To ask for the services of Palm Bay Locksmith is to ask for the quality and assurance that only the highest grade security systems and most professional staff can provide; and we can assure you that we will deliver that same peace of mind you so desperately need.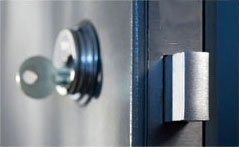 Call Now: (321) 392-0126
So why wait? Whether you're dealing with a simple lock and key, complicated transponder chips, or clunky, sturdy safes, Palm Bay Locksmith can provide you with the professional, efficient services that you deserve. Don't leave your belongings unprotected and vulnerable; call Palm Bay Locksmith today, for the best locksmithing service in Palm Bay, Florida!
Call Now: (321) 392-0126
Commercial Services
Free Consultations, Lockouts Locks, Deadbolts and Hardware Re-Key, Business Keys Repairs, Replacements and Upgrades Break-In Repairs
Automobile Services
Auto Lockouts, Keys Made, Lock Change Automotive Keys, Opening Car Doors, Transponder Keys Made, Unlock Car Doors, Smart Keys, Transponder Chips andKey Extraction
Residential Services
Home Lockouts, Re-Key Locks, Master Keys, Deadbolts Installation, High Security Locks, Broken Key Extraction, Gun Safes, Home Safes and Lock Change
Miscellaneous Services
Free Consultations, Emergency Lock Out, 24 Hour Service, Make Keys, Lock and Key, Lock Installation, Change Locks, Panic Bars, Deadbolts and High Security Locks